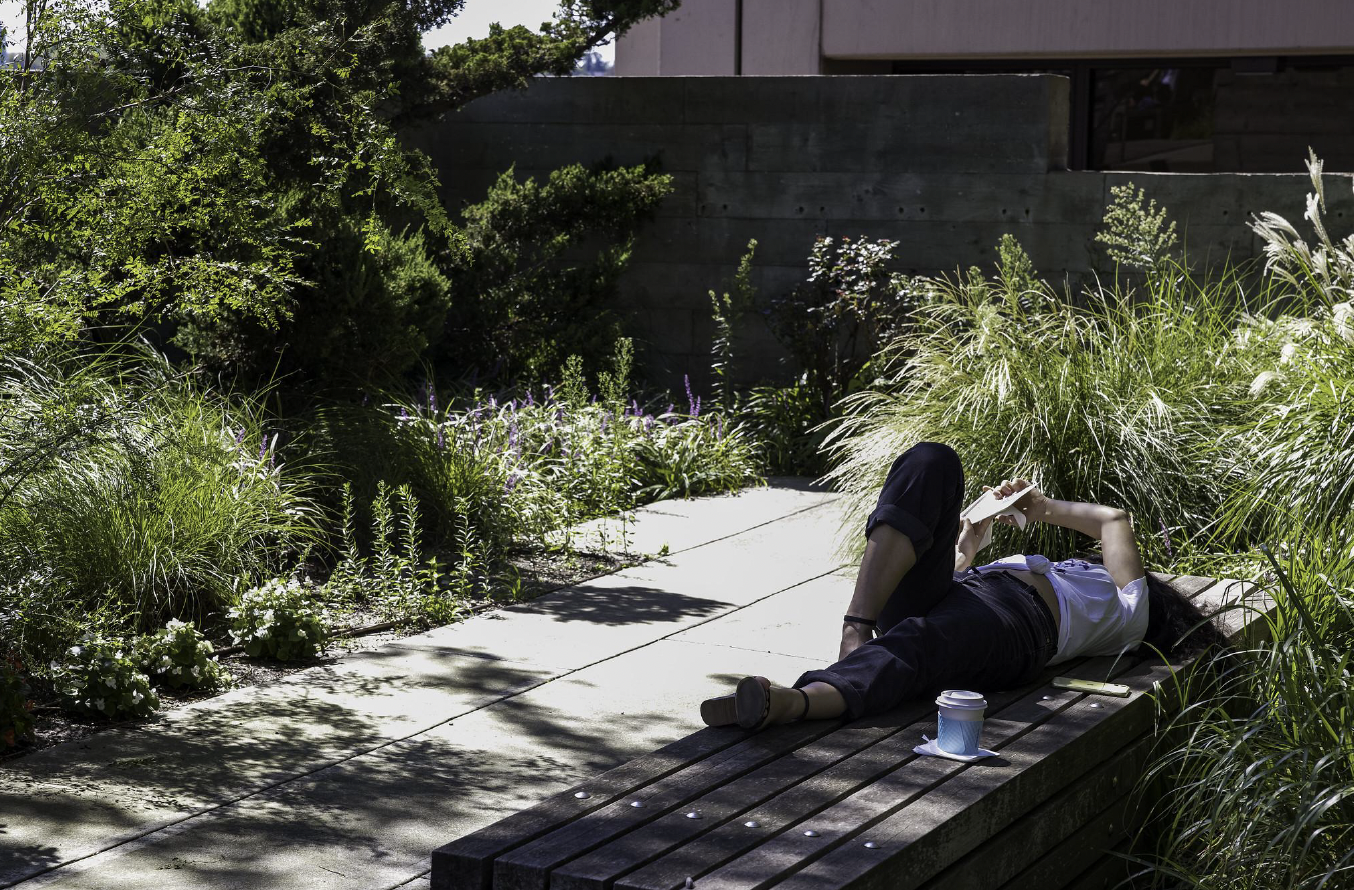 One of the most important lessons that has come out of the pandemic is the importance of connecting with nature for our mental wellbeing. There is no doubt that, at the height of lockdown, the moments we were allowed outside for a walk in a park were crucial for getting us through what felt like endless days cooped up inside with our screens. We hope that, now the world is going back to normal, we remember how important it is to take the time to tune into our natural environment.
There has long been a misconception that there is a trade off between urban life and a life with nature, but this isn't the case. We don't have to travel for miles on end or spend a fortune to reconnect with nature, there are places in all of our cities which offer this experience. In a series called Nature in the City, we will be uncovering the best, most accessible spots to unwind and reconnect with nature, one city at a time. Thus, unless indicated otherwise, every suggestion we list is open to the public completely free of charge. 
First up is one of the most built up environments on the planet, New York City…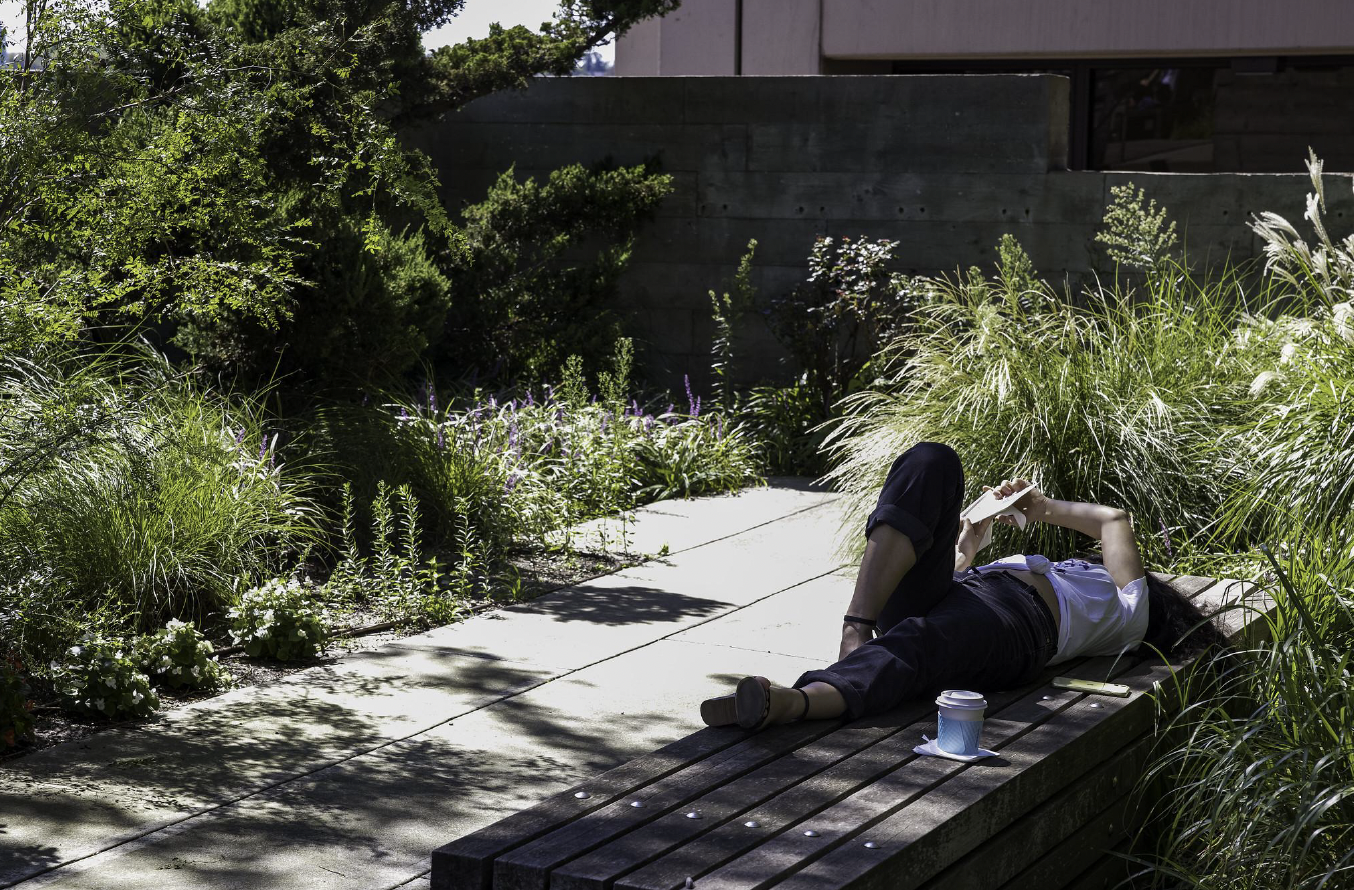 Image of The Elevated Acre by Billie Grace Ward
1. The Elevated Acre
Tucked away between two office buildings at 55 Water Street in ​​Manhattan's Financial District, an unremarkable set of escalators will take you up to the hidden gem that is The Elevated Acre. As its name suggests, The Elevated Acre is a one-acre size expanse of greenery that sits above the city streets. Head up there on your lunch break for some respite from the noise and bustle of urban life. Find it here.
2. 6BC Botanical Garden
6BC Botanical Garden is located in the East Village. Unlike many other botanical gardens, 6BC is a community garden run by volunteers. It is home to hundreds of plants & flowers plus a small pond and is the perfect place to come relax or meet up with friends. We especially recommend visiting the "tree house", a tiny ivy-covered cabin where there are even books provided for visitors to read. Find it here.
3. The Gardens at St. Luke in the Fields
In the West Village, locals refer to the Gardens at St. Luke in the Fields Church as the "secret garden". Its inconspicuous brick walls mean few are aware of the blooming oasis that lies within. In order to maintain the garden's peaceful atmosphere, visitors are prohibited from using their cell phones, rather you will find locals reading their books beneath the trees or catching up with friends. Find it here.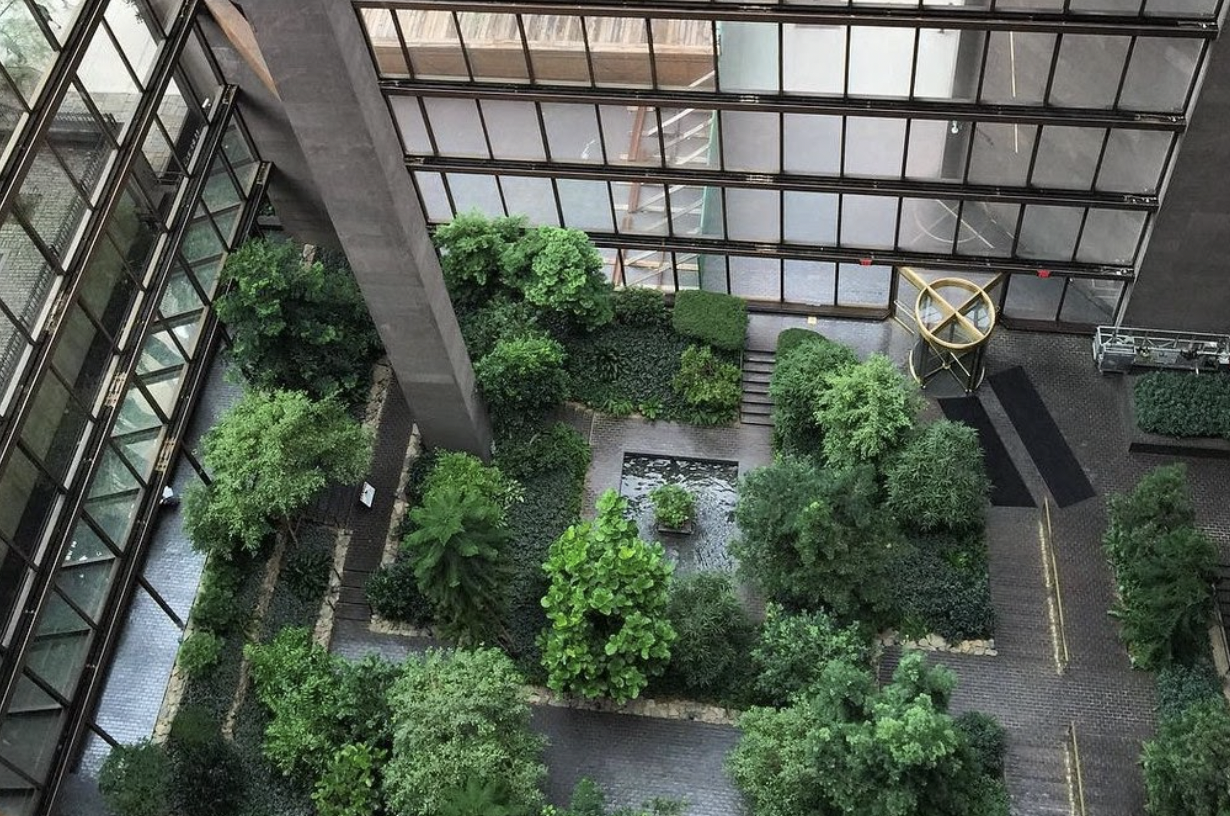 Image of The Ford Foundation Atrium by David Berkowitz
4. The Highline
Spanning over 1.45-miles, The High Line is an elevated greenway set on a former New York Central Railroad spur on the west side of Manhattan in New York City. Head up to one of the entrances with a coffee in hand for a perfect morning stroll, which will take anywhere from 30 minutes to 1 hour to complete, depending on your pace. Find it here.
5. The Ford Foundation Atrium
The Ford Foundation building is the unsuspecting location of a lush tropical paradise in the center of Manhattan. Inside, the towering 12 storey atrium hosts a 10,000-square-foot garden with 39 species of trees, vines, shrubs, and a reflecting pool. The company only recently began advertising the fact that the gardens are open to the public, meaning that it is still one of the city's best kept secrets. Find it here.
6. Payley Park
Payley Park, Manhattan's original "pocket-park", was the prototype for a new kind of public space conceived in the 60s. Set amongst the high-rises of Midtown's cultural district, every aspect of Payley Park was conceived to counterbalance city noise. Its beautifully illuminated waterfall certainly succeeds in creating that oasis feel, making it the perfect spot to find some tranquility in central Manhattan. Find it here.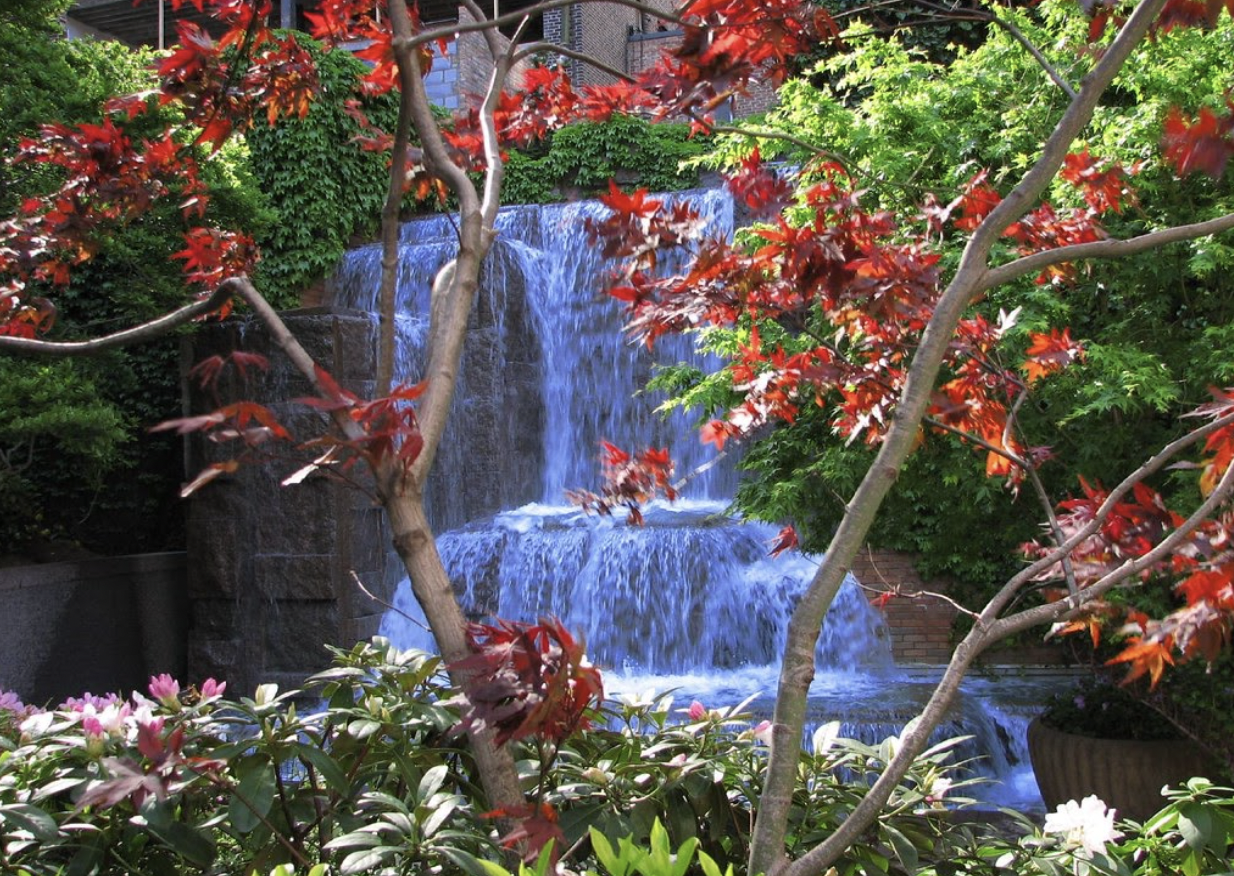 Image of Greenacre Park by Randy Levine
7. Greenacre Park
Located just a 10 minute walk away in Midtown East is Greenacre Park, another pocket park with water features. Entering the space you truly feel like you have left the city, with green walls and trees providing coverage from the skyscrapers above. While there are ample seating areas to accommodate the numbers flooding in during lunch hour, we recommended visiting outside of this period and you might just have the place to yourself. Find it here.
8. Hallett Nature Sanctuary
While it would be impossible to find a New Yorker that hadn't heard of Manhattan's biggest outdoor space, Central Park, there are few who have heard of the Hallett Nature Sanctuary, the four-acre nature preserve that lies within. This is because it only opened its doors to the public again in 2016 having been closed since the 1930s as a designated bird sanctuary, which we think makes it all the more special to visit now. Find it here.
9. The Cop Cot in Central Park
Also nearby in Central Park, we recommend visiting the Cop Cot, which is Scottish for the "little house on the crest of a hill." The Cop Cot is exactly that, a charming wooden pavilion which provides amazing views of Central Park. Engulfed by plants, this semi-private rustic structure is the perfect spot to read your book in the shade or bring your lunch on a dreary day. Find it here.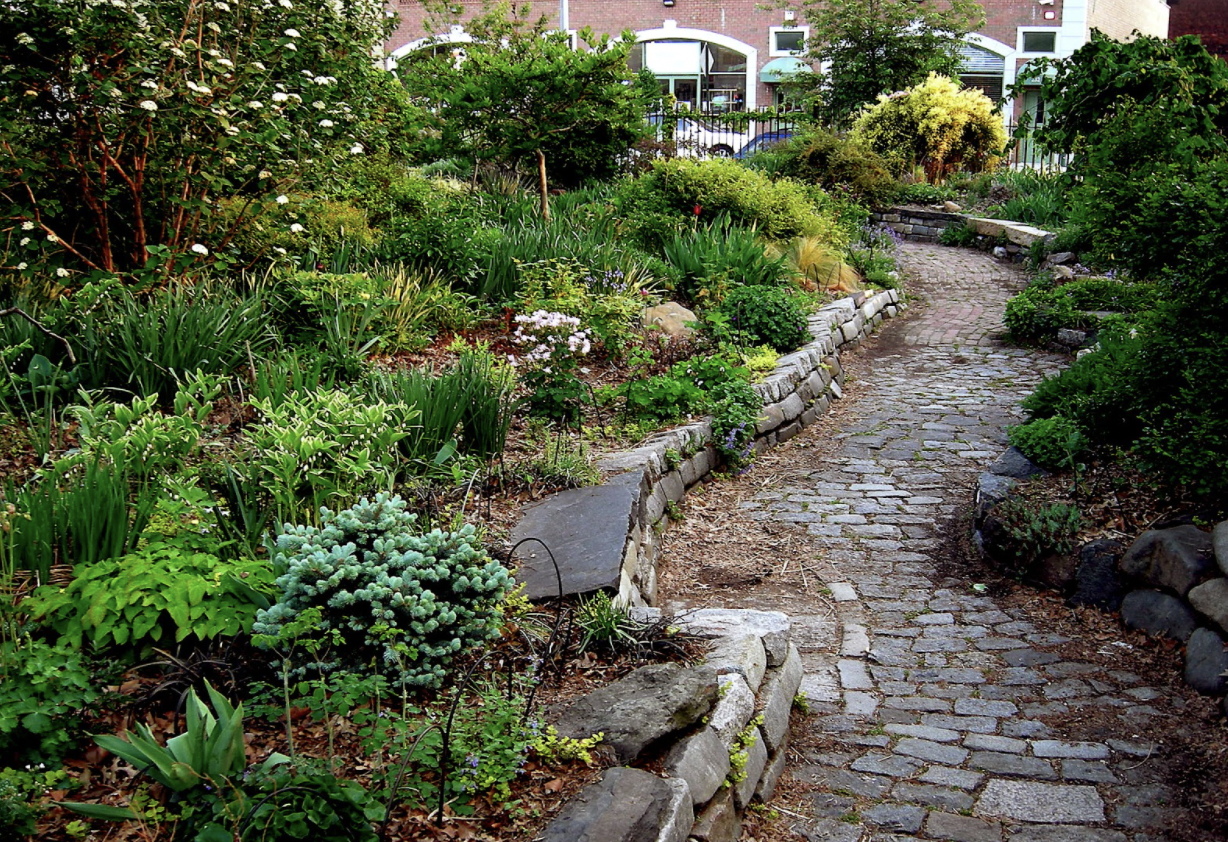 Image of Green Dome Garden by a2ka2k
10. The Natural Exploration Area in Prospect Park
Heading over the bridge, you will find Prospect Park, Brooklyn's answer to Central Park. A lush expanse of greenery, Prospect Park is home to miles of walking trails, a lake, and even a dog beach. Our favourite feature of the park is its innovative "Natural Exploration Area", a playground made up of structures crafted from salvaged trees which invites children to explore their natural surroundings. Find it here.
11. Green Dome Garden
The once-neglected lot of Green Dome Garden is now a charming community space in the heart of Brooklyn. It is found within McCarren Park, between the Brooklyn neighborhoods of Greenpoint and Williamsburg. A totally volunteer-run garden, local restaurants and households even bring their compostable waste to fertilize its plants. With its outstanding beauty and vibrant community feel, we couldn't think of a better place to unwind and recharge. Find it here.
12. The Green-Wood Cemetery
Described as 478 acres of art, history and nature in the heart of Brooklyn, the Green-Wood Cemetery represents a unique opportunity to enjoy beautiful natural surroundings and broaden your mind. With one of the largest outdoor collections of nineteenth- and twentieth-century statuary and mausoleums, set amongst a landscape of spectacular hills, valleys and glacial ponds, you couldn't ask for more. Find it here.
13. Pelham Bay Park
We couldn't not include the breathtaking Pelham Bay Park in our list. Located to the north of Manhattan in the Bronx, it is three times the size of Central Park. It is also a natural paradise, home to a variety of habitats such as forests, meadows, salt marsh and even a stretch of saltwater coastline. Head up there one day on the weekend for a scenic hike or take a picnic and relax at the beach. Find it here.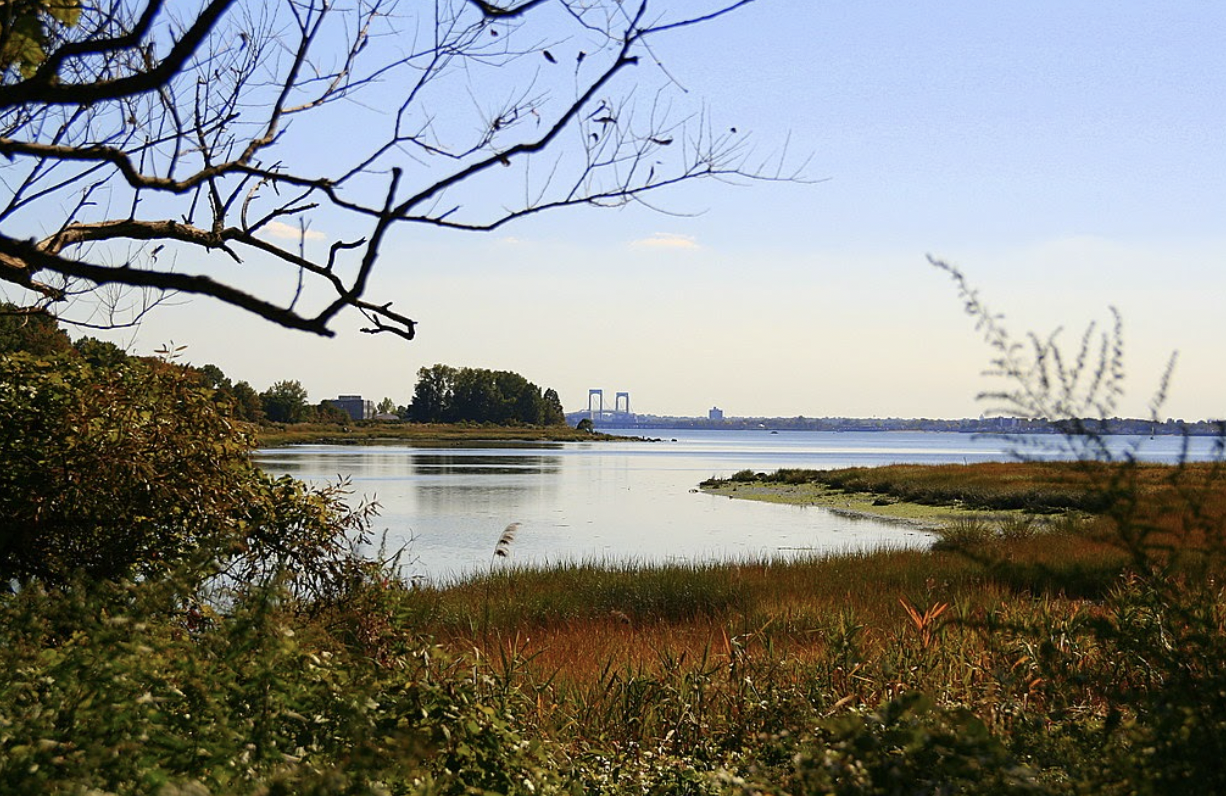 Image of Pelham Bay Park by Alan Houston